Novel Biomolecular Target for OA Therapy
Keywords:
Osteoarthritis, protease, aggrecanase, sialic acid
Abstract
Osteoarthritis (OA) is a chronic degenerative joint disease that affects many people worldwide, in which the loss of articular cartilage is the main cause behind the pathology. The anatomical changes of OA include cartilage degradation, inflammation of the synovium, subchondral bone changes and osteophyte formation. Damage or loss of extracellular matrix (ECM) composed of collagen, proteoglycan and water serves as pathologic process of OA. The current available treatment options only include symptomatic or pain relief and surgical procedure toward joint replacement for correcting the deformity as a severe complication of OA. These, however, do not provide adequate strategy towards slowing the progression or OA, not to mention completely ceasing or reverting the resultant joint damage. Consequently, several alternatives for OA management have been recently proposed, including therapies targeting several enzymes and substrates playing important role in OA, namely proteases, aggracanases, matrix metalloproteinases and sialic acid.
Downloads
Download data is not yet available.
References
Akkiraju H, Nohe A. Role of chondrocytes in cartilage formation, progression of osteoarthritis and cartilage regeneration. J Dev Biol 2015;3:177–92.
Sharma L. Osteoarthritis of the Knee. New England Journal of Medicine 2021;384:51–9. https://doi.org/10.1056/NEJMcp1903768.
Platas J, Guillén MI, del Caz MDP, Gomar F, Mirabet V, Alcaraz MJ. Conditioned media from adipose-tissue-derived mesenchymal stem cells downregulate degradative mediators induced by interleukin-1 β in osteoarthritic chondrocytes. Mediators Inflamm 2013;2013.
Atayde SA, Yoshinari NH, Nascimento DP, Catanozi S, Andrade PC, Velosa APP, et al. Experimental diabetes modulates collagen remodelling of joints in rats. Histol Histopathol 2012;27:1471–9.
McClurg O, Tinson R, Troeberg L. Targeting Cartilage Degradation in Osteoarthritis. Pharmaceuticals 2021;14:126. https://doi.org/10.3390/ph14020126.
Mora JC, Przkora R, Cruz-Almeida Y. Knee osteoarthritis: Pathophysiology and current treatment modalities. J Pain Res 2018;11:2189–96.
Takahata Y, Murakami T, Hata K, Nishimura R. Molecular Mechanisms Involved in the Progression and Protection of Osteoarthritis. Current Molecular Pharmacology 2020;14:165–9. https://doi.org/10.2174/1874467213666200417122933.
Leena Sankari S, Jayasri Krupaa R, Kailash Kumar GM, Balachander N. MMP- Matrix metalloproteinase. Biomed Pharmacol J 2016;9:885–8.
Li H, Wang D, Yuan Y, Min J. New insights on the MMP-13 regulatory network in the pathogenesis of early osteoarthritis. Arthritis Res Ther 2017;19.
Amar S, Smith L, Fields GB. Matrix metalloproteinase collagenolysis in health and disease. Biochimica et Biophysica Acta (BBA) - Molecular Cell Research 2017;1864:1940–51. https://doi.org/10.1016/j.bbamcr.2017.04.015.
Yamamoto K, Wilkinson D, Bou-Gharios G. Targeting Dysregulation of Metalloproteinase Activity in Osteoarthritis. Calcified Tissue International 2021;109:277–90. https://doi.org/10.1007/s00223-020-00739-7.
Amar S, Smith L, Fields GB. Matrix metalloproteinase collagenolysis in health and disease. Biochim Biophys Acta Mol Cell Res 2017;1864:1940–51.
Hu Q, Ecker M. Overview of MMP-13 as a Promising Target for the Treatment of Osteoarthritis. International Journal of Molecular Sciences 2021;22:1742. https://doi.org/10.3390/ijms22041742.
Thomson A, Hilkens CMU. Synovial Macrophages in Osteoarthritis: The Key to Understanding Pathogenesis? Frontiers in Immunology 2021;12. https://doi.org/10.3389/fimmu.2021.678757.
Weber KT, Alipui DO, Sison CP, Bloom O, Quraishi S, Overby MC, et al. Serum levels of the proinflammatory cytokine interleukin-6 vary based on diagnoses in individuals with lumbar intervertebral disc diseases. Arthritis Res Ther 2016;18.
Siebuhr AS, Petersen KK, Arendt-Nielsen L, Egsgaard LL, Eskehave T, Christiansen C, et al. Identification and characterisation of osteoarthritis patients with inflammation derived tissue turnover. Osteoarthritis Cartilage 2014;22:44–50.
Succar P, Breen EJ, Kuah D, Herbert BR. Alterations in the Secretome of Clinically Relevant Preparations of Adipose-Derived Mesenchymal Stem Cells Cocultured with Hyaluronan. Stem Cells Int 2015;2015.
D'Arrigo D, Roffi A, Cucchiarini M, Moretti M, Candrian C, Filardo G. Secretome and Extracellular Vesicles as New Biological Therapies for Knee Osteoarthritis: A Systematic Review. J Clin Med 2019;8.
Troeberg L, Lazenbatt C, Anower-E-Khuda MF, Freeman C, Federov O, Habuchi H, et al. Sulfated glycosaminoglycans control the extracellular trafficking and the activity of the metalloprotease inhibitor timp-3. Chem Biol 2014;21:1300–9.
Huang K, Wu LD. Aggrecanase and Aggrecan Degradation in Osteoarthritis: a Review. J Int Med Res 2008;36:1149.
Nagase H, Kashiwagi M. Aggrecanases and cartilage matrix degradation. Arthritis Res Ther 2003;5:94–103.
Bondeson J, Wainwright S, Caterson B, Hughes C. ADAMTS5. Handbook of Proteolytic Enzymes, vol. 1, Elsevier Ltd; 2013, p. 1174–80.
Karsenty G. An Aggrecanase and Osteoarthritis. N Engl J Med 2005;353:522–3.
Apte SS. Anti-ADAMTS5 monoclonal antibodies: Implications for aggrecanase inhibition in osteoarthritis. Biochem J 2016;473:e1–4.
Jiang L, Lin J, Zhao S, Wu J, Jin Y, Yu L, et al. ADAMTS5 in Osteoarthritis: Biological Functions, Regulatory Network, and Potential Targeting Therapies. Frontiers in Molecular Biosciences 2021;8. https://doi.org/10.3389/fmolb.2021.703110.
Schauer R, Kamerling JP. Exploration of the Sialic Acid World, 2018. https://doi.org/10.1016/bs.accb.2018.09.001.
Carpintero-Fernandez P, Varela-Eirin M, Lacetera A, Gago-Fuentes R, Fonseca E, Martin-Santamaria S, et al. New Therapeutic Strategies for Osteoarthritis by Targeting Sialic Acid Receptors. Biomolecules 2020;10. https://doi.org/10.3390/biom10040637.
Carpintero-Fernandez P, Gago-Fuentes R, Varela-Eirin M, Acea B, Fonseca E, Golberg G, et al. Targeting sialic acid modified receptors as a potential therapy for osteoarthritis. Osteoarthritis and Cartilage 2016;24:S334. https://doi.org/10.1016/j.joca.2016.01.598.
Bay-Jensen AC, Kjelgaard-Petersen CF, Petersen KK, Arendt-Nielsen L, Quasnichka HL, Mobasheri A, et al. Aggrecanase degradation of type III collagen is associated with clinical knee pain. Clin Biochem 2018;58:37–43.
Bondeson J, Wainwright S, Hughes C, Caterson B. The regulation of the ADAMTS4 and ADAMTS5 aggrecanases in osteoarthritis: A review. Clin Exp Rheumatol 2008;26:139–45.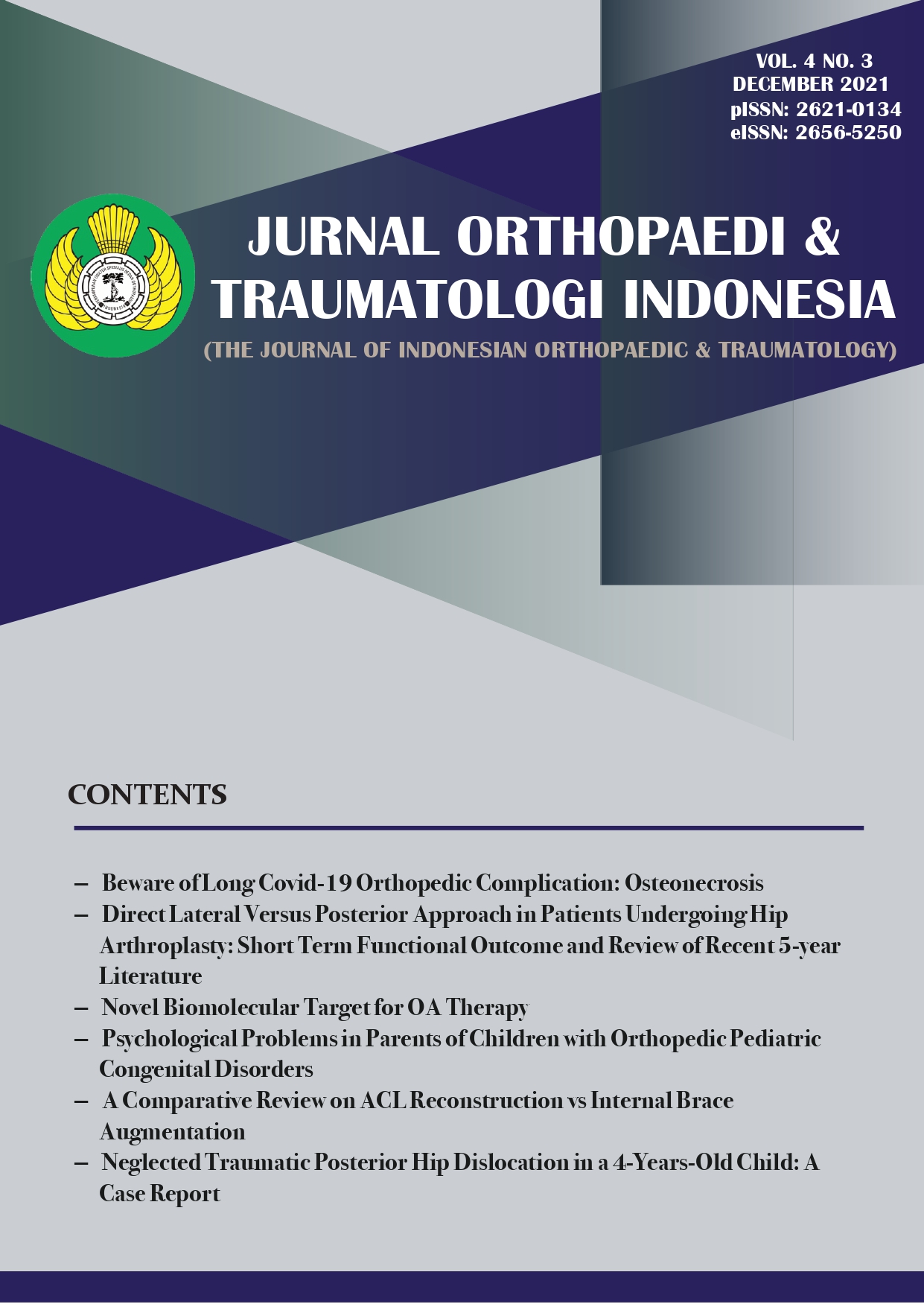 Additional Files
Section
Original Research Article