Utilization of pedicle screw and rod reconstruction system for treating sacral-lumbar defect after excision of sacral chordoma: a case report
Keywords:
pedicle-rod system, sacral chordoma, wide excision
Abstract
Introduction:
Sacral chordoma is a malignant lesion that is hard to treat and almost always presents with patient's significant disability associated with neurological disturbance. The aim of treatment is often to remove the tumor as much as possible while maintaining healthy tissue as many as one's can. A usage of pedicle-rod system is still debatable for filling the stability after the excision of the sacrum.

Methods:
We present a case of a 41-year-old patient came with chief complaint of pain on the buttock for quite a long time. On examination, there was a hard-palpable mass on the buttock area which causing pain on palpation. Patient was bedridden due to pain and loss of motoric function. We did a sacral-lumbotomy on this patient, definitely eliminating the whole sacrum and vertebrae L5. Afterwards, we construct the defect by using a pedicle-rod system hoping to maintain the stability.
Results:
The tumor was successfully removed, together with some sacral nerve plexus and roots of lumbar nerve. After the surgery, the pain improved; however, the patient had defecation and urinal incontinence.
Conclusion:
Utilization of pedicle screw that may provide stability is much needed. The patient may at least sit up straight after the surgery if the stability is achieved.
Downloads
Download data is not yet available.
References
Samson IR, Springfield DS, Suit HD. Operative treatment of sacrococcygeal chordoma. A review of twenty-one cases. J Bone Joint Surg Am, 1993;75:1476-84.
Chandawarkar RY. Sacrococcygeal chordoma: review of 50 consecutive patients. World J Surg, 1996;20:717-19.
Enneking WF. A system of staging musculoskeletal neoplasms. Clin Orthop Relat Res, 1986;204:9-24.
Yamaguchi T, Yamato M, Saotome K. First histologically confirmed case of a classic chordoma arising in a precursor benign notochordal lesion: differential diagnosis of benign and malignant notochordal lesions. Skeletal Radiol, 2002;31:413-18.
Bergh P, Kindblom LG, Gunterberg B. Prognostic factors in chordoma of the sacrum and mobile spine: a study of 39 patients. Cancer, 2000;88:2122-34.
Fuchs B, Dickey ID, Yaszemski MJ. Operative management of sacral chordoma. J Bone Joint Surg Am, 2005;87:2211-16.
Fourney DR, Gokaslan ZL. Current management of sacral chordoma. Neurosurg Focus, 2003;15:9.
Maclean FM, Soo MY, Ng T. Chordoma: radiological- pathological correlation. Australas Radiol, 2005;49:261-68.
McCormick M, Schroeder T, Benham S. Sacral chordoma: a case report with radiographic and histologic correlation and a review of the literature. WMJ, 2006;105:53-6.
Kfoury H, Haleem A, Burgess A. Fine-needle aspiration biopsy of metastatic chordoma: case report and review of the literature. Diagn Cytopathol, 2000;22:104-6.
Simpson AH, Porter A, Davis A. Cephalad sacral resection with a combined extended ilioinguinal and posterior approach. J Bone Joint Surg Am, 1995;77:405-11.
Gunterberg B, Romanus B, Stener B. Pelvic strength after major amputation of the sacrum. An experimental study. Acta Orthop Scand, 1976;47:635-42.
Wuisman P, Lieshout O, Sugihara S. Total sacrectomy and reconstruction: oncologic and functional outcome. Clin Orthop Relat Res, 2000;381:192-203.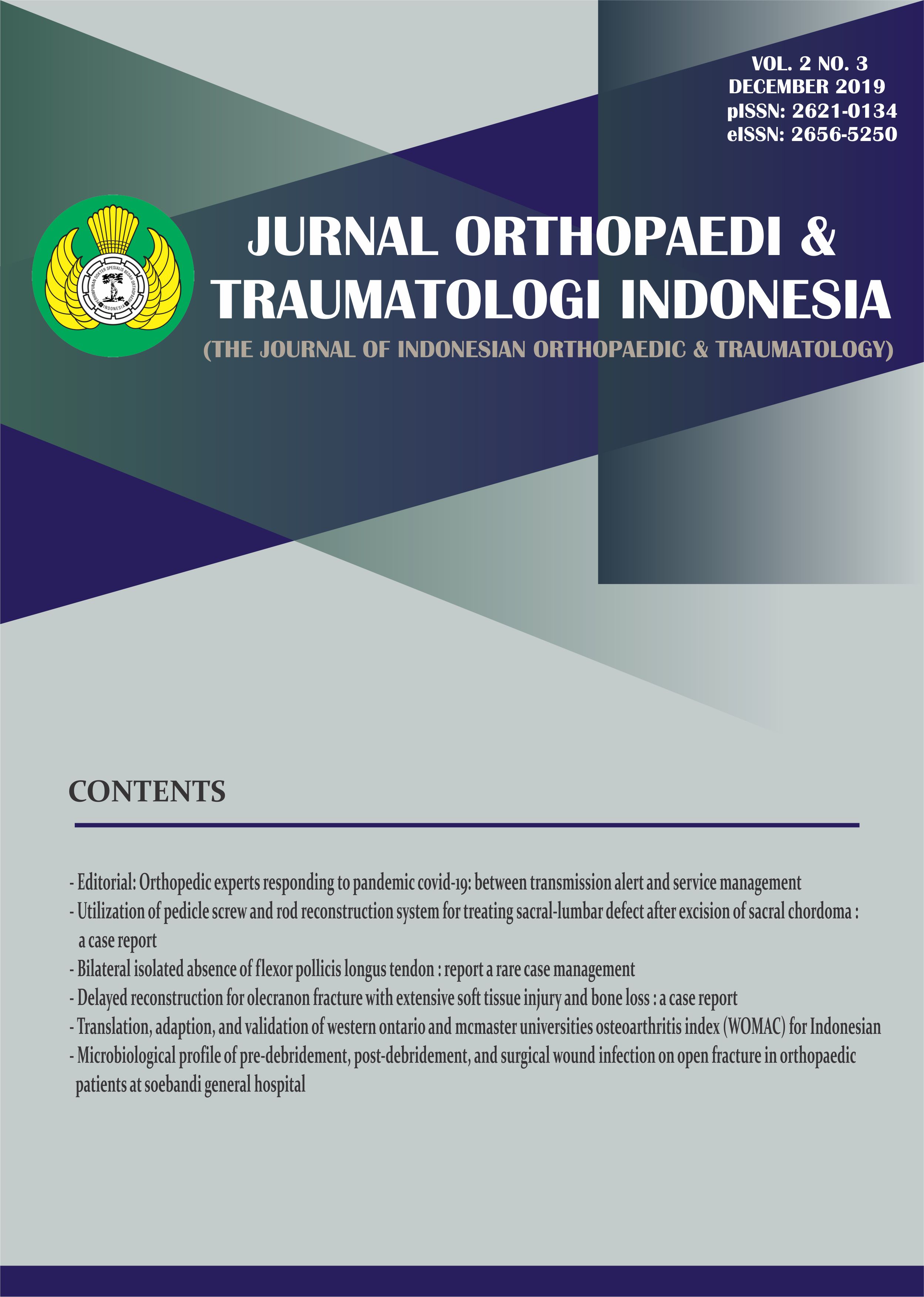 Additional Files