Brachymetatarsia of 4th metatarsal treated with distraction osteogenesis: A case report
Keywords:
Metatarsal, Brachymetatarsia, Distraction osteogenesis, Rail fixator
Abstract
Brachymetatarsia is a deformity of one or more metatarsal bones in which the bone length is abnormally reduced. It usually occurs bilaterally and has a female preponderance. The condition can be asymptomatic, or may cause symptoms such as pain and skin irritation. We reported a rare case of a 17-year-old male with unilateral brachymetatarsia of the fourth metatarsal. Distraction osteogenesis with the use of mini rail fixator had been performed to the patient. Satisfactory results were obtained both in cosmetic and functional outcomes. Distraction osteogenesis could be recommended as one of alternative procedures to treat brachymetatarsia. Several possible complications need to be considered during the procedure.
Downloads
Download data is not yet available.
References
Özdemir M, Kavak RP, Akdağ T. A rare case of isolated congenital unilateral brachymetatarsia presenting in a young adult male. Radiol Case Rep. 2019 Aug 13;14(10):1252-1254.
Barbier D, Neretin A, Journeau P, Popkov D. Gradual Metatarsal Lengthening by External Fixation: A New Classification of Complications and a Stable Technique to Minimize Severe Complications. Foot Ankle Int. 2015 Nov;36(11):1369-77.
Choudhury SN, Kitaoka HB, Peterson HA. Metatarsal lengthening: case report and review of literature. Foot Ankle Int. 1997 Nov;18(11):739-45.
Robinson JF, Ouzounian TJ. Brachymetatarsia: congenitally short third and fourth metatarsals treated by distraction lengthening--a case report and literature summary. Foot Ankle Int. 1998 Oct;19(10):713-8.
Idulhaq M, Santoso A, Mariyanto I, Utomo P. Distraction osteogenesis at the site of previously cystic bone lesion of femur: A case report. International Journal of Surgery Case Reports, 2021;8: 106153.
Geddens R, Dembowski SC. Brachymetatarsia as a Source of Pain in a US Military Trainee. J Orthop Sports Phys Ther. 2018 Nov;48(11):904.
Santoso A, Kumara HC, Hadinoto SA, Prakoso DPA, Idulhaq I, Sumarwoto T, Mariyanto I. Acute-shortening and re-lengthening (ASRL) procedure with monorail fixator to treat femur/tibia nonunion: A retrospective study. Annals of Medicine and Surgery, 2021;68:102621
Lee KB, Yang HK, Chung JY, Moon ES, Jung ST. How to avoid complications of distraction osteogenesis for first brachymetatarsia. Acta Orthop. 2009;80(2):220-225.
Kim HT, Hong SM, Kim IH. Treatment of Brachymetatarsia Involving the Great Toe. JB JS Open Access. 2018 Apr 19;3(2):e0046.
Makhdom AM, Cartaleanu AS, Rendon JS, Villemure I, Hamdy RC. The Accordion Maneuver: A Noninvasive Strategy for Absent or Delayed Callus Formation in Cases of Limb Lengthening. Adv Orthop. 2015;2015:912790.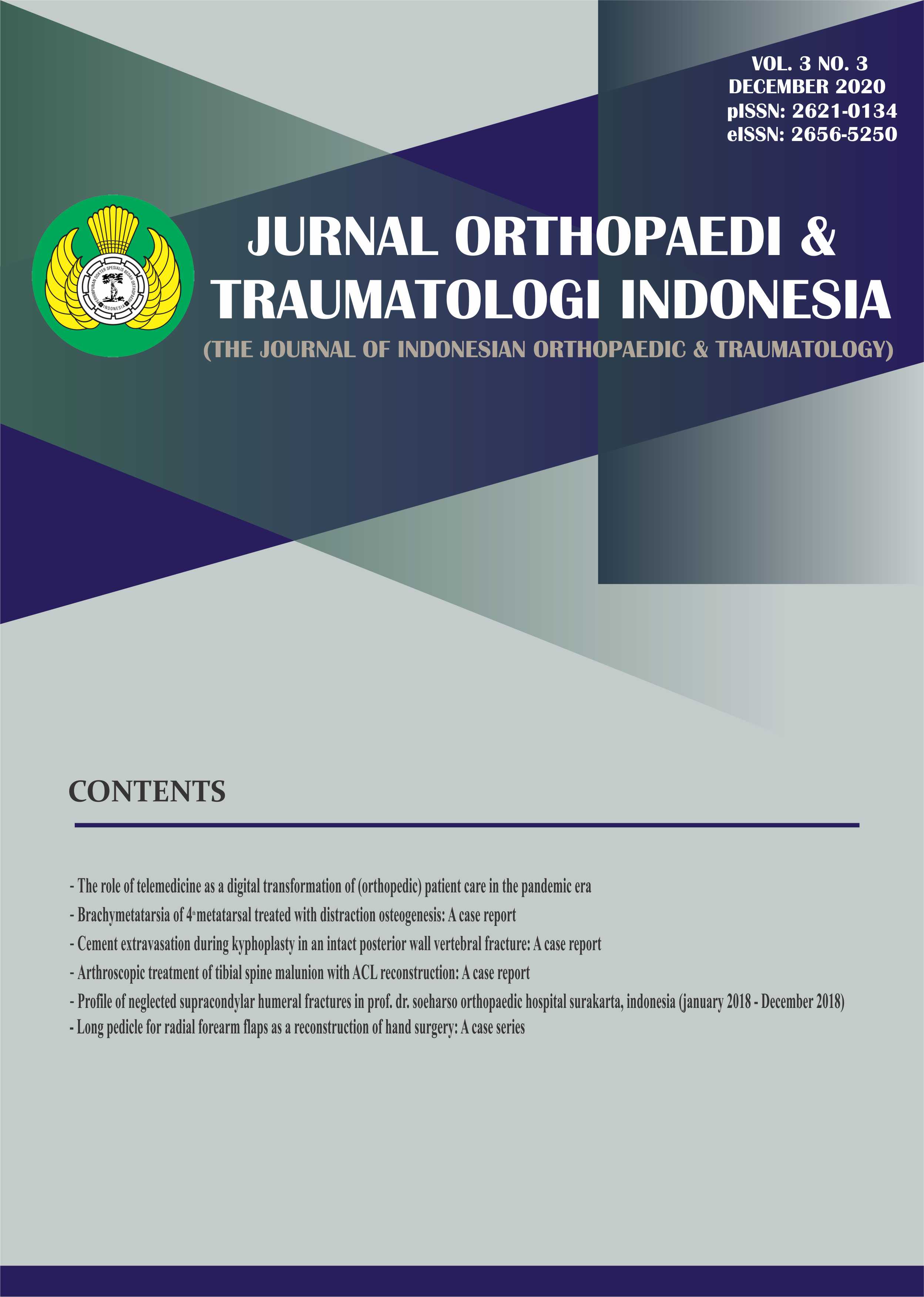 Additional Files