Arthroscopic treatment of tibial spine malunion with ACL reconstruction: A case report
Keywords:
Ccase report, tibial spine fractures, malunion, arthroscopic treatment, ACL reconstruction
Abstract
Tibial spine fractures are rare and highly associated with instability of the knee as it is where the anterior cruciate ligament attaches. Malunion or nonunion are common complication of tibial spine fractures with loss of knee extension as the major problem. We report a case of a 30-year-old female with a neglected malunion tibial spine avulsion fracture of the right knee joint. She came to our clinic with knee pain and loss of extension due to malunion with impingement anteriorly of the tibial spine on the notch, which previously managed as osteoarthritis and planned for replacement in another hospital. We performed tibial spine excision, sacrificed the ACL remnants, and reconstructed it with hamstring tendons per arthroscopic. Post-operatively, the patient was able to fully extend the knee without any pain and instability. In this report, we present an alternative method regarding the treatment for malunion of tibial spine fractures.
Downloads
Download data is not yet available.
References
Axibal DP, Mitchell JJ, Mayo MH, Chahla J, Dean CS, Palmer CE, Campbell K, Vidal AF, Rhodes JT. Epidemiology of anterior tibial spine fractures in young patients: a retrospective co- hort study of 122 cases. Journal of Pediatric Orthopaedics 2019;39(2): e87–90.
Waters PM, Skaggs DL, Flynn JM. Rockwood and Wilkins fractures in children. Lippincott Williams & Wilkins; 2019 Feb 11.
Skak SV, Jensen TT, Poulsen TD, Stürup J. Epidemiology of knee injuries in children. Acta orthopaedica Scandinavica 1987;58(1):78–81.
Hayes JM, Masear VR. Avulsion fracture of the tibial eminence associated with severe medial ligamentous injury in an adolescent: a case report and literature review. The American journal of sports medicine 1984;12(4):330–3.
Lafrance RM, Giordano B, Goldblatt J, Voloshin I, Maloney M. Pediatric tibial eminence frac- tures: evaluation and management. J Am Acad Orthop Surg. 2010;18(7):395-405.
Yuan Y, Huang X, Zang Y. Treatment of tibial eminence fractures with arthroscopic suture fixation technique: a retrospective study. Int J Clin Exp Med. 2015;8(*):13797-13803.
McLennan JG. The role of arthroscopic surgery in the treatment of fractures of the intercondy- lar eminence of the tibia. J Bone Joint Surg Br. 1982;64(4):477-480.
Baums MH, Klinger HM, Harer T. Treatment of malunited fractures of the anterior tibial spine. Knee Sure Sports Traumatil Arthrosc. 2004;12:159-161.
Estes R, Oladeji LO. Arthroscopic Treatment of Tibial Spine Malunion with Resorbable Screws. The American Journal of Orthopedics. 2015.
Arthroscopic Treatment of Tibial Spine Malunion with ACL Reconstruction: A Case Report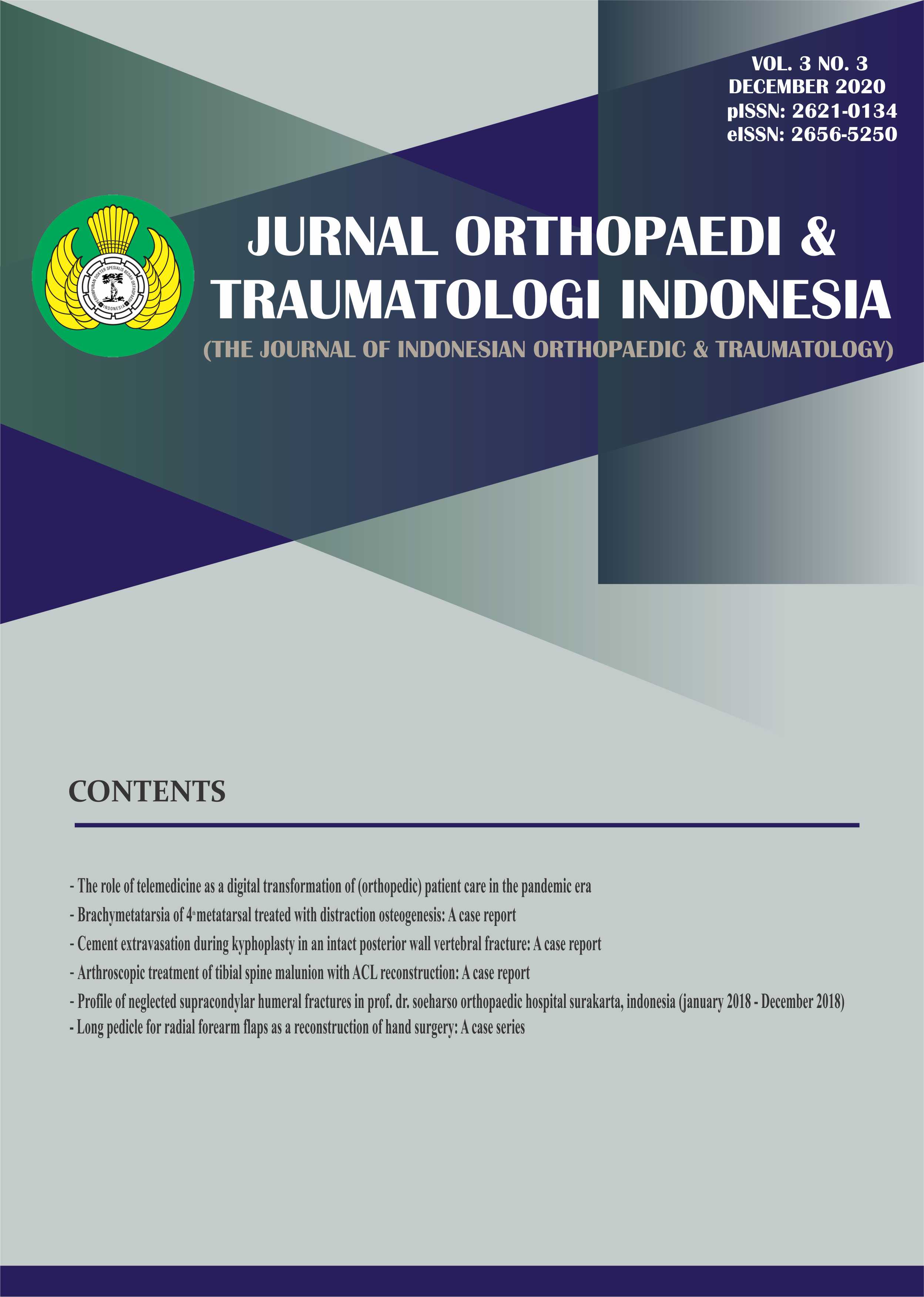 Additional Files