Biological Reconstruction with Hydrogen Peroxide in Distal Osteosarcoma of the Femur: A Case Report
Keywords:
Keywords: osteosarcoma, limb salvage surgery, biological reconstruction, neo-adjuvant chemotherapy
Abstract
Osteosarcoma is commonly found in the metaphysis of long bones where the epiphyseal growth plate is very
active; namely in the distal femur, proximal tibia and fibula, proximal humerus, and pelvis. Before the use of
chemotherapy, osteosarcoma was treated with surgery in the form of amputation. Along with scientific developments,
neo-adjuvant chemotherapy, and limb salvage surgery can be performed, one of which is with biological
reconstruction. A 13 years old girl, with a diagnosis of osteosarcoma of the distal femur extra. The patient came
with the main complaint of a lump on the left knee 5 months before control. Physical examination revealed a mass
with indistinctborders on the left knee with a diameter Range of Motion (ROM) limited to 0⁰ - 100⁰. The patient
underwent neoadjuvant chemotherapy and showed a good response. Followed by limb salvage surgery in the form
of biologicalreconstruction. The tumor tissue was resected and soaked in hydrogen peroxide liquid, then the bone
tissue was replanted with plate and screw fixation. Limb salvage surgery with biological reconstruction using
hydrogen peroxide was performed on the patient. On evaluation one week after surgery, good results were
obtained. The patient did not feel pain, there were no signs of infection or neurovascular disorders. There were no
complications in the surgical wound and implant fixation was good. Evaluation after one year showed good results
in the physicalexamination and laboratory findings. There was no sign of infection or recurrence of the tumor.
The evaluationalso assessed the Musculoskeletal Tumor Rating Scale (MSTS) to evaluate the physical function of
the patient. Limb salvage surgery with biological reconstruction using hydrogen peroxide may be an alternative
treatment option for distal femur osteosarcoma patients with favorable clinical conditions
Downloads
Download data is not yet available.
References
Menendez LR, OKU (Orthopaedic Knowledge Update): Musculoskeletal Tumors, American Academy of Orthopaedic Surgeon, Illionis, 2007, 113-8
Salter RB, Textbook of Disorders and Injuries of the Musculoskeletal System, 3th edition, Lipponcott Williams & Wilkins, Maryland, 1999, 408-9
Solomon L, Appley's System of Orthopaedics and Fractures, 8th edition, Arnold, New York, 2009, 181-2
Miller MD, Review of Orthopaedics, 5th edition, Saunders Elsevier, Philadelphia, 2008, 535
Canale ST, Campbell's Operative Orthopaedics, 10th edition, Mosby, Philadelphia, 2003, 813-7
Skinner HB, Lange Current Diagnosis and Treatment Orthopedics, 4th edition, Mc Graw Hill, California, 2007, 322-3
Wiesel SW, Essentials of Orthopedics Surgery, 3th edition, Springer, Washington, 2007, 131-4
Greenspan A, Orthopedic Radiology: A Practical Approach, 3th edition, Lippincott Williams & Wilkins, Philadelphia, 2008, 631-5
Greene WB, Netter's Orthopaedics, 1st edition, Saunders Elsevier, Philadelphia, 2006, 177
Misaghi, A., Goldin, A., Awad, M. & Kulidjian, A. A. Osteosarcoma : a comprehensive review. (2018).
Stitzlein, R. N., Wojcik, J., Sebro, R. A., Balamuth, N. J. & Weber, K. L. Team Approach: Osteosarcoma of the Distal Part of the Femur in Adolescents. JBJS Rev. 5, e5 (2017).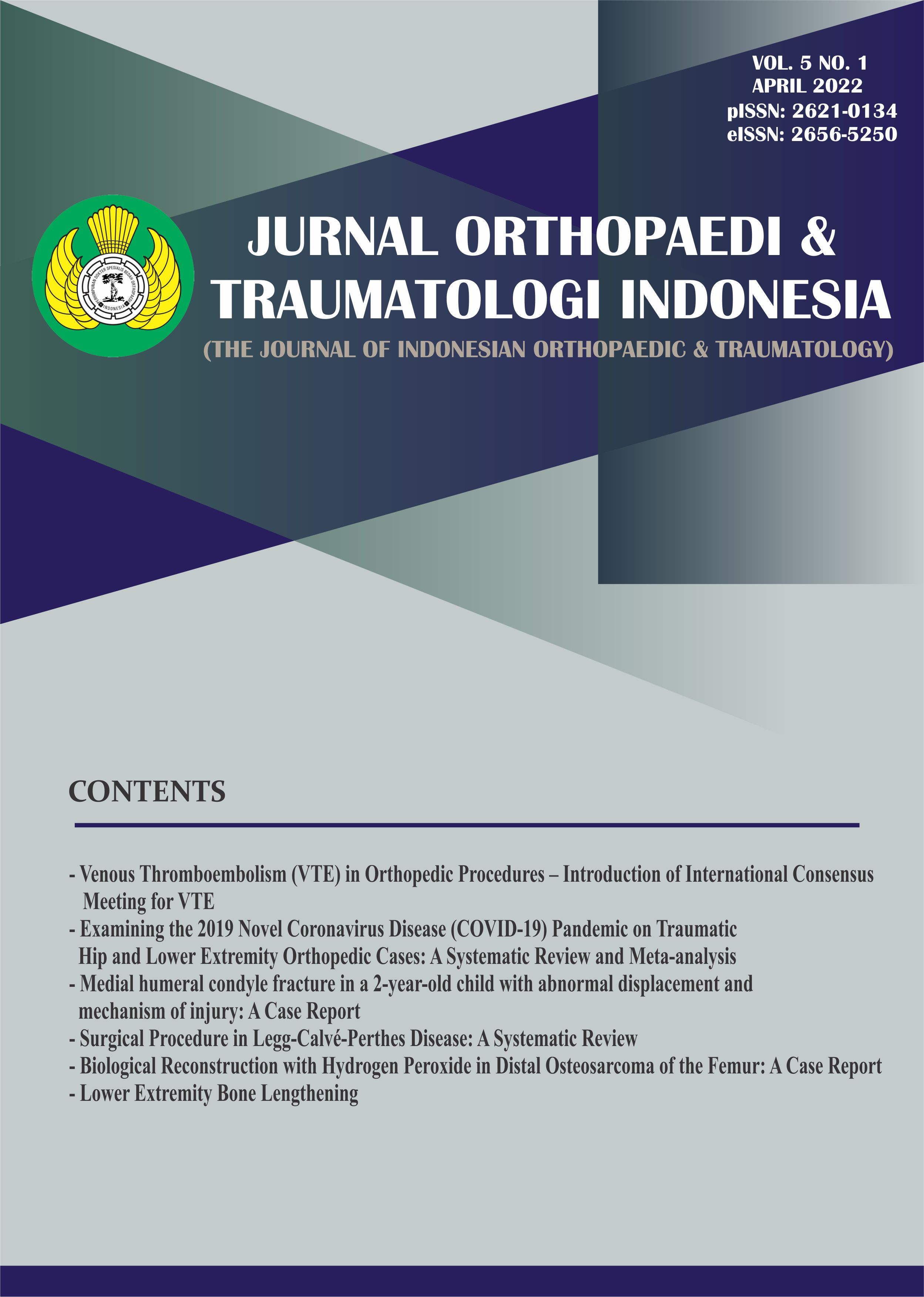 Additional Files